Your wedding day is the most unforgettable day of your life. Each moment deserves to be captured with emotion and beauty. On a day when there is so much to think about and enjoy, you should not have to think about how to get the photographs you want in your album.
The Picture Man, Inc. has the experience, the know-how, and the specialized equipment to give you excellent photographs. Through creativity, sensitivity, and experience, not only the activities, but also the excitement and emotions of your special day will be recorded for your later enjoyment.
Your wedding pictures are worth a thousand memories.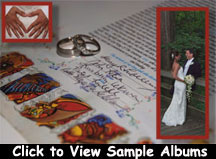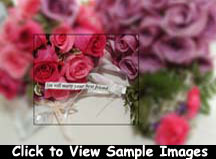 ---

Information and images © The Picture Man, Inc.
Comments or questions should be addressed to: The Picture Man, Inc.
Last updated July 30, 2013